Summer Series Events Calendar
October 2007
Venue Map
Results
Wednesday
24 Oct
Western Springs - FREE EVENT!
Western Springs Stadium, Stadium Rd, Western Springs
Venue...
Available
Wednesday
31 Oct
Auckland Domain
Cricket Grandstand, Grandstand Road South, off Carlton Gore Rd, Grafton


Available
November 2007




Thursday
8 Nov
Hamlins Hill
1014 Great South Road, Mt Wellington South


Available
Thursday
15 Nov
Tamaki
Sacred Heart College, 250 West Tamaki Road, Glen Innes


Available
Tuesday
20 Nov
Cornwall Park
Archery car park, Kenneth Myers Drive, Cornwall Park, One Tree Hill


Available
Thursday
22 Nov
Onepoto
Coming from North, take Takapuna or Northcote off ramps. Can't use Onewa - if you end up on Auckland Harbour Bridge, take Curran St offramp and come back. Once off the motorway head for Exmouth Road and then turn on to Sylvan Ave. From the South, after the bridge, exit at the Onewa offramp and immediately go right into Sylvan Ave. For everyone, from Sylvan Ave turn into Tarahanga St and then immediately you can turn right into Onepoto domain. There is parking in the domain.


Available
Wednesday
28 Nov
Macleans
Eastern Beach car park, The Esplanade (Southern end), Eastern Beach


Available
December 2007




Monday
3 Dec
Waiatarua
Towle Place, Remuera


Available
Monday
10 Dec
Mangere Domain
Domain Road, Mangere Bridge


Available
January 2008




Wednesday
23 Jan
Carrington
Gate 3, Unitec, Carrington Road, Mt Albert


Available
Photos
Wednesday
30 Jan
Alexandra Park Raceway
Campbell Crescent, Epsom


Available
February 2008




Thursday
7 Feb
One Tree Hill
Haydn Avenue, Royal Oak


Usual event plus Sprint & splits
Thursday
14 Feb
Western Springs
Auckland Zoo car park, Motions Road, Western Springs


Available
Wednesday
20 Feb
Ambury Regional Park
Ambury Road, Mangere Bridge


Available
Sunday
24 Feb
Massey University -
off State Highway 17, Albany Expressway


Available
Tuesday
26 Feb
Big King
Three Kings Plaza car park, Grahame Breed Drive, Three Kings


Available
March 2008




Tuesday
4 Mar
Mt Eden
Tahaki Reserve car park, 250 Mt Eden Road, Mt Eden


Available
Tuesday
11 Mar
Selfs Farm
Tidal Road, Mangere South


Available with Splits
Tuesday
18 Mar
Craigavon
Connaught Street, Green Bay


Available
Wednesday
26 Mar
Lloyd Elsmore Park
Sir Lloyd Drive, Pakuranga


Available
April 2008




Wednesday
2 Apr
Auckland Domain
Band Rotunda, Cnr The Crescent and Football Road, Auckland Domain.


Available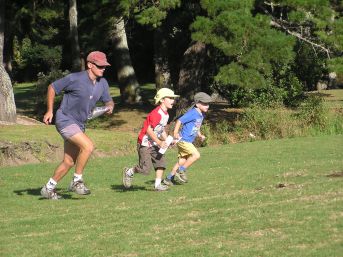 Start any time between 5:30pm and 6:45pm.
Come along and enter at the campomatic.
You do not need a compass.
Bring walking / running gear.
Remember to lock your car.
Follow instructions on notice board.
Help is available. Please ask us.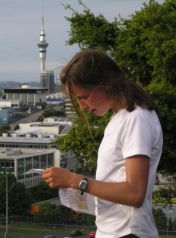 Summer Series Fees
Non-members Fees:

Adults
Students
Family
Daily Fee
$7
$4
$14
Season Ticket
$80
$40
$160
New club Membership + Season Ticket *
$95
$55
$165

Orienteering Club Members:

Adults
Students
Family
Daily Fee
$5
$3
$10
Season Ticket
$60
$30
$120
Club Membership
$65
$40
$90
Season Ticket - all 20 summer series events for the price of 12.
Youth groups: $30 daily for as many maps as you need. Please warn us before bringing a large group.
Special rates available for Green Prescription.
* Limited special offer for first time club membership only. Download the Club Membership Form (PDF 71KB)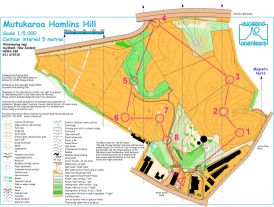 Introduction
The Auckland Orienteering Summer Series events are a fun way to get out into the parks of Auckland, experience the sport of orienteering, practise map reading, improve your fitness, and explore areas you may not have visited before.
Run, jog, or walk—you set the pace.
By yourself, in a team, or as a family.
Fun adventure or competitive challenge.
We provide you with:
a high quality park orienteering map
a selection of preset courses
The challenge is: can you plan and follow your best route to visit the points in correct order, taking the least amount of time?
Individuals, families, and groups
Kids, students, adults, and seniors
Walkers, joggers, and running athletes
Everyone is welcome to give it a go.
No previous experience or special equipment is necessary.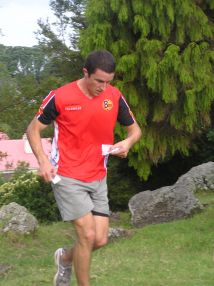 Summer Series Brochures
The summer series brochure is available at all summer series events. A downloadable version is now available (but is is 0.62MB). If you would like to request a copy to be sent to you by mail, please contact us with your address and details.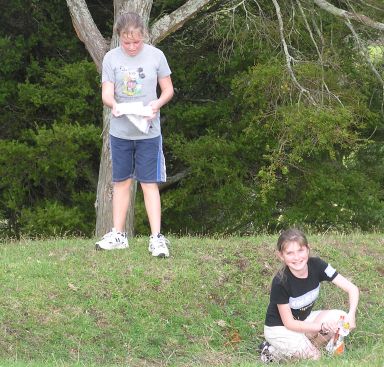 Contacts:
Auckland Orienteering Club Inc.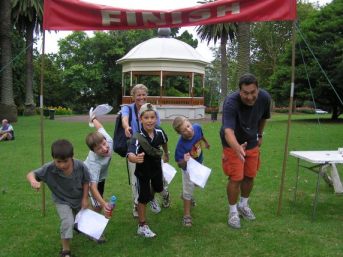 Other Orienteering Events
Orienteering events are run year round. Take to the streets in the night street series. Challenge yourself in the forest, farm, and park events. Experience mountain bike, ski or trail-O. Go to the extreme with rogaine, sprint or the championships.
For a full list of orienteering events in New Zealand, refer to the MapTalk Events Page.